Pregnancy Skincare - What to Use
Having a baby and being pregnant is certainly an exciting time!

 

Whilst some women experience the 'pregnancy glow', others may experience stretch marks, changes in the skin and hyperpigmentation.
When it comes to looking after your skin during these months and beyond, start by looking out for organic, natural and clean skincare products wherever possible.  Now is also the time to look out for products containing super hydrating ingredients to help minimize stretch marks as well as products that can help with hyperpigmentation, which can be very common during pregnancy.
When it comes to skincare for the body, we're lucky that we have access to numerous suitable ingredients that can be used to help keep our skin nourished and hydrated.
Products to add to your regimen for your glowing pregnancy days: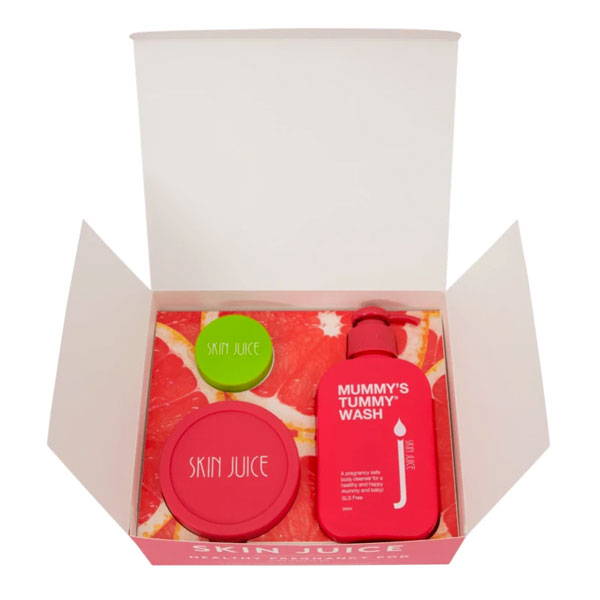 Developed as a bundle of natural and organic mum and bub goodness. Inside this pack you will find Mummy's Tummy Wash -  a beautiful creamy cleansing gel to gently refresh, cleanse and moisturise the skin.
Mummy's Tummy Cream - a rich buttery cream that melts into a light oil, formulated to help reduce the appearance of stretch marks and prevent itchiness and irritation.
Green Juice Recovery Balm - this multitasking 100% natural barrier repair balm is formulated to help soothe, soften and deeply nourish the skin. Can be applied on a multitude of skin concerns.
---
Eminence is a range of luxurious organic skincare, and there's no better time to indulge and spoil yourself than when you're pregnant and growing another human!
We highly recommend the Eminence Stone Crop Body Oil and the Eminence Apricot Body Oil -  both are loaded with key ingredients such as Jojoba oil, Seabuckthorn oil, pomegranate seed oil, grape seed oil, arnica and avocado oils respectively to deeply nourish and pamper the skin.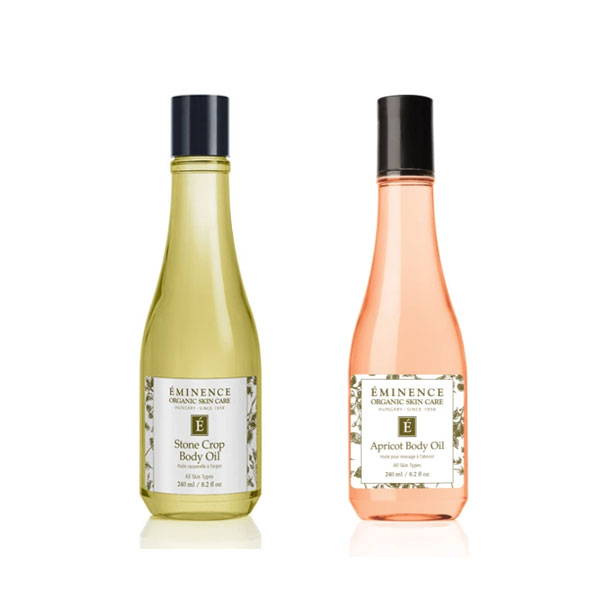 ---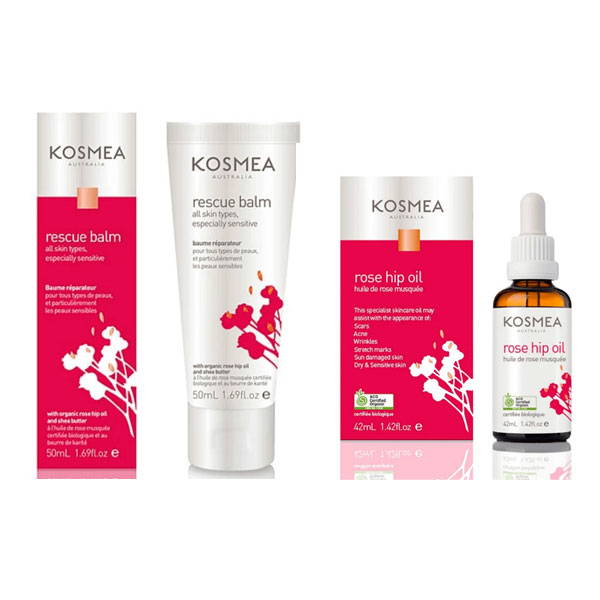 Kosmea is another truly remarkable brand with all their products founded on the unique properties of certified organic rosehip oil. Rosehip oil has a plethora of benefits for many skin conditions ranging from acne, scars, stretch marks, eczema and more. Kosmea Rescue Body Cream is a rich and soothing all over body cream that can be used for both mum and bub. Formulated with premium certified organic ingredients such as rosehip butter, everlasting oil and shea butter.  If you prefer a more concentrated form of rosehip oil, Kosmea have a 100% Pure Organic RoseHip Oil, which can be used directly on the skin as a face or body oil or mixed into your regular body lotion and/or face cream for added skincare benefits.
---
During pregnancy there is a surge of pigment stimulating hormones, which can contribute to melasma, presenting itself as patches of discolouration on the face. This can often be genetic and can also fade post pregnancy. The Eminence range has an organic pregnancy safe collection of products – the Bright Skin Collection targeting pigmentation. The range consists of a cleanser, booster serum, day and night creams. Formulated to deliver potent actives that visibly reduce the look of age and dark spots. Skin is left revitalised and protected against moisture loss to give you a glowing, radiant complexion.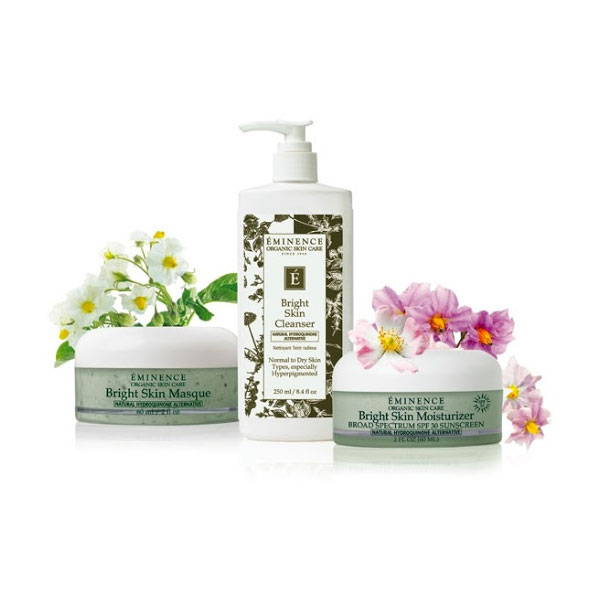 ---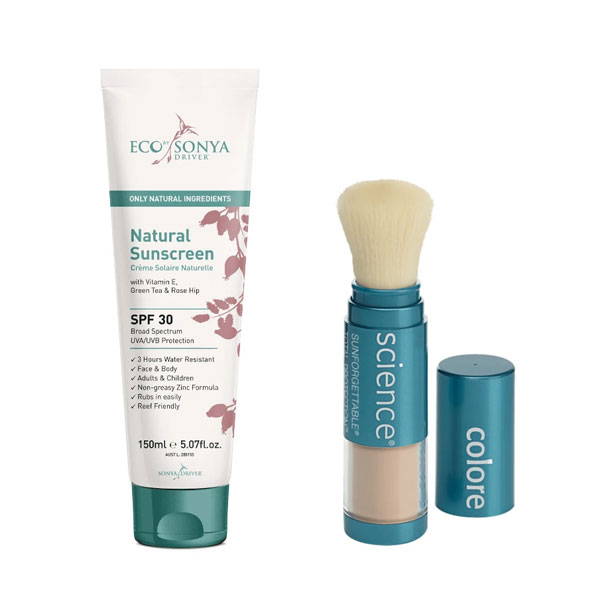 Without a doubt the most important step in your skin care routine during pregnancy and beyond is sun protection. We always recommend applying a sunscreen every day as an integral part of your routine.  The all natural Eco By Sonya Natural Sunscreen SPF30 is a zinc based non-tinted, non-greasy sunscreen that rubs in clear to provide a natural barrier. Can be used on children too.
For  quick and easy on the go application, the  Colorescience Sunforgettable Total Protection Brush SPF30 provides protection from UVA/UVB rays, pollution, blue light and infrared radiation. This tinted sunscreen powder brush protects and hydrates while being 100% chemical-free.
During pregnancy, skin can be more vulnerable and can require a greater focus on hydration, sun protection, and in general, a bit more nurturing. Whenever possible we advise choosing natural mineral based sunscreens as well as natural and organic ingredients in your face and body care routine. Most importantly, relax and enjoy this special time!
---