Christmas is a wonderful time of the year. And while we know that the real meaning of this holiday season has little to do with all the decorations and shopping, it's nice to be able to give a gift to those we love.
Searching for the perfect Christmas gift is easy with our gift ideas guide. We've pulled together a list of the best gifts for everyone, from $20 to $80+, so if you need a little inspiration, you'll find the perfect gift!
For Her:
Ecococo luxurious Skincare Collection includes a Cleanser, Charcoal Exfoliator and Kakadu Plum Moisturiser. This collection will clear skin of impurities and leave the skin with a glowing radiant, complexion.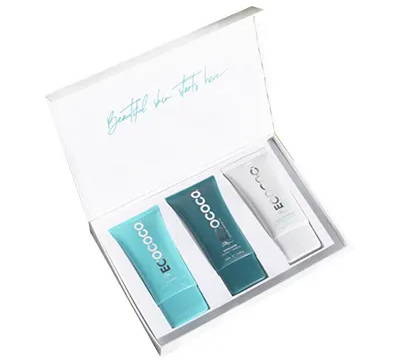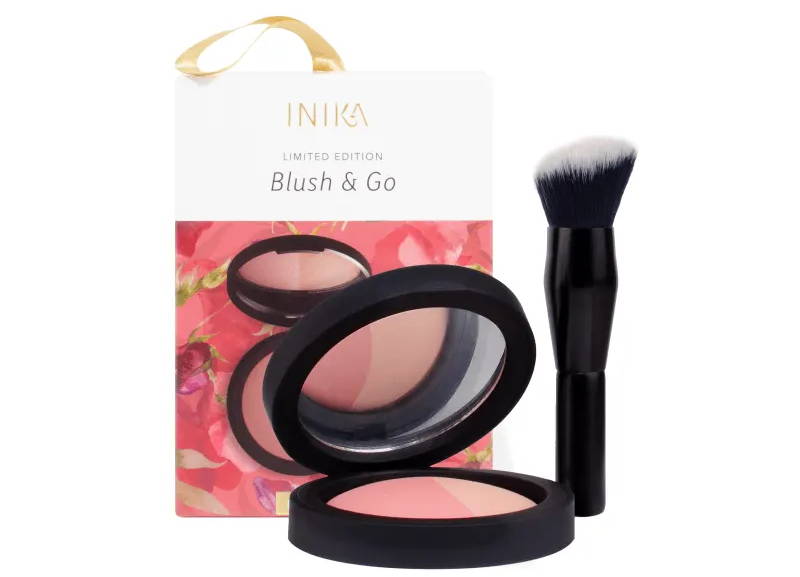 Inika Blush & Go Limited Edition Kit is a highly pigmented, long wearing baked mineral Blush Duo that delivers a healthy glow with a burst of colour. Each satin finish shade can be worn alone or blended together. The kit includes a Baked Blush Duo and a Travel size Vegan Cheek Topper Brush. Comes in pink and peach colour.
For Him:
Perfect for any guy, Black Chicken Remedies Beard Oil is a lightweight fast-absorbing oil that treats the skin and the beard. The Beard Oil soothes, heals and deeply nourishes the skin to help prevent irritation and sensitivity from shaving.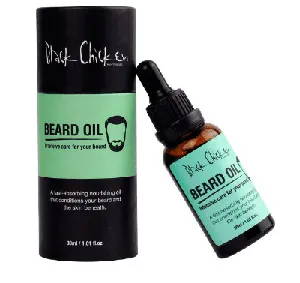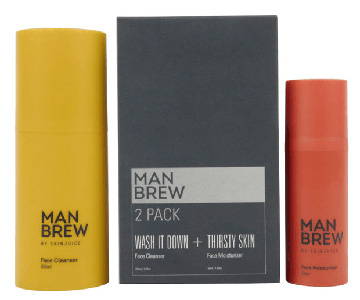 The MAN BREW Pack contains two easy to use skin care essentials that have been designed just for men. Includes a facial cleanser and a moisturiser, all made in Australia with natural superfoods formulations.
---
For Teens:
The Eminence Acne Advanced 3 Step Treatment System helps to target and prevent acne. Cleanse, treat and hydrate acne prone skin with potent natural and botanical actives combine with salicylic acid to tackle breakouts and oily skin.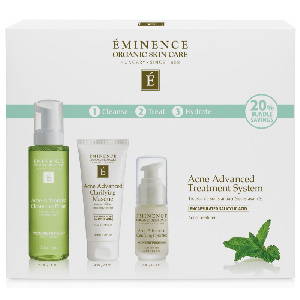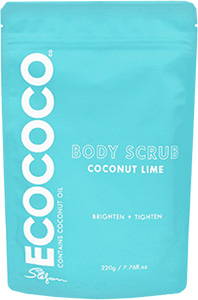 ECOCOCO Coconut Lime fragrant Body Scrub is the perfect scrub for Self Tan skin preparatory or an exfoliator to remove old tan. Add a ¼ cup to your bath, for an indulgent relaxing ritual. Made with natural and organic ingredients such as; Sea Salt to provide an intense exfoliation, removing dead skin cells, Coconut Oil to hydrate and nourish the skin whilst Lime is ideal for brightening and tightening your skin.
---
For Techies:
PAYOT Blue Techni Liss pack fights the effects of desynchronised skin biorhythms, and mitigates the impact of blue light on the skin, allowing the cells to regenerate easily. Its compact formulation, resulting from a combination of herbalist heritage and scientific research, draws its strength from both chaste tree and horehound extracts to counterbalance the disturbances in the skin's metabolism and protect it against the effects of blue light. The combination of two hyaluronic acids smoothes the skin surface and plumps it from within.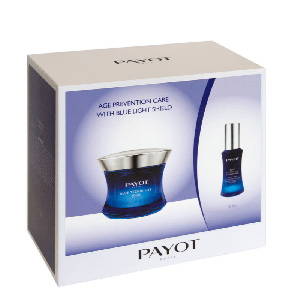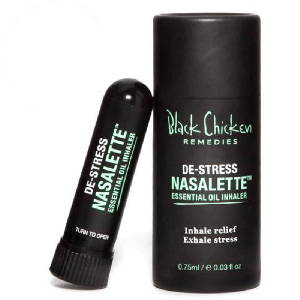 To soothe an overactive mind and fight mental exhaustion. Black Chicken Remedies Nasalette Essential Oil Inhaler can be taken anywhere. De-stress contains pure essential oils including Lemongrass, Peppermint, and Sweet Orange. Together, they work to help reduce nervous tension, anxiety and mental fatigue - de-stress and relax the mind.
---
For Travellers:
Skin Juice Travel Normal Skin pack contains 5 refillable mini squeezes that will help normal skin types maintain a healthy glow. This pack includes a cleanser, moisturiser, face oil, face cream and face scrub. Skin Juice products are Australian made with natural healthy formulations, pregnancy safe and cruelty-free.
The luxurious Goodnight Co. Silk Sleep Mask is made from 22 momme 100% pure Mulberry silk and will keep the skin beautifully hydrated which helps to reduce fine lines, wrinkles and skin impurities while sleeping. Silk sleep masks won't absorb skin cream so rest knowing your skin is at it's optimal.
Darkness increases the production of melatonin, which puts the brain into sleep mode, making it easier to achieve better quality sleep. Perfect for travelling or those seeking an undisturbed, restful sleep.
---