Your Essential Guide to Self-Tanning
Who doesn't love the look and feel of gorgeously glowing skin?
We're reminded of the warmth that summer brings, the feeling of the sunshine kissing our skin, longer days and extended evenings outdoors, enjoying all that summer has to offer. I know for me, when I've got my skin perfectly tanned I always feel ready for anything!
Step 1: Exfoliate
To get started on the path towards golden glowing skin, the first thing you need to do is exfoliate, exfoliate, exfoliate! Starting your tan with perfectly smooth skin can make all the difference with how your tan applies and how long it lasts.  You want to remove all those dead skin cells before applying your tanning product. Take care to spend a little more time on areas where skin is thicker, such as knees, elbows and ankles.
A few suggested body exfoliators: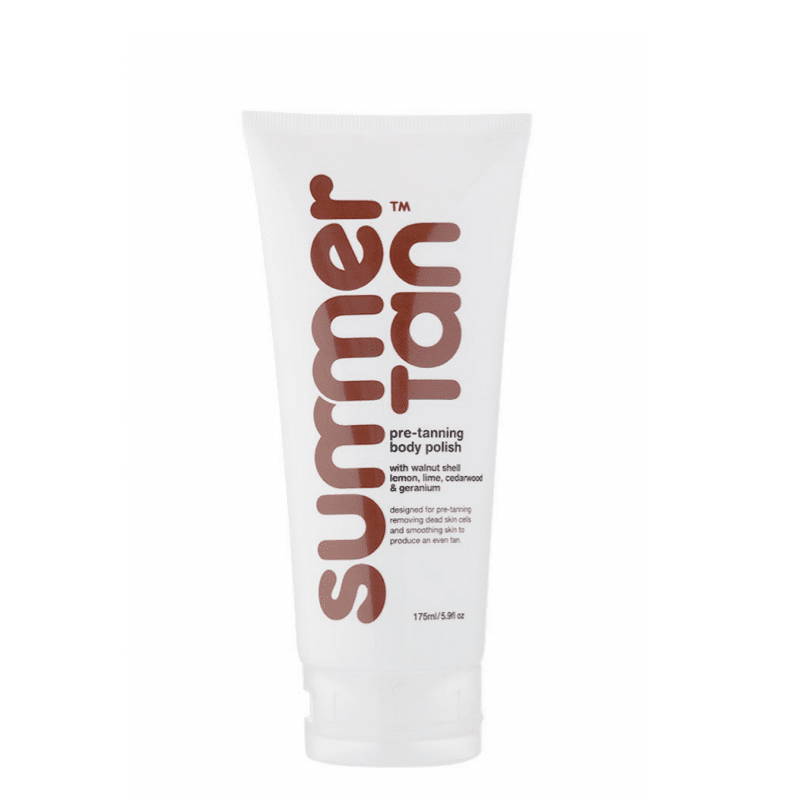 Summer Tan Pre-Tan Body Polish
This gorgeous exfoliator contains walnut shells to exfoliate away those dead skin cells, prepping your skin for self-tan application. Apply to dry skin then massage all over and rinse off, pat your skin dry and then you're ready to apply self-tan.
This beautifully smelling exfoliator contains pistachio and almond extracts. The creamy formula is delightful to use and super effective at dead skin removal.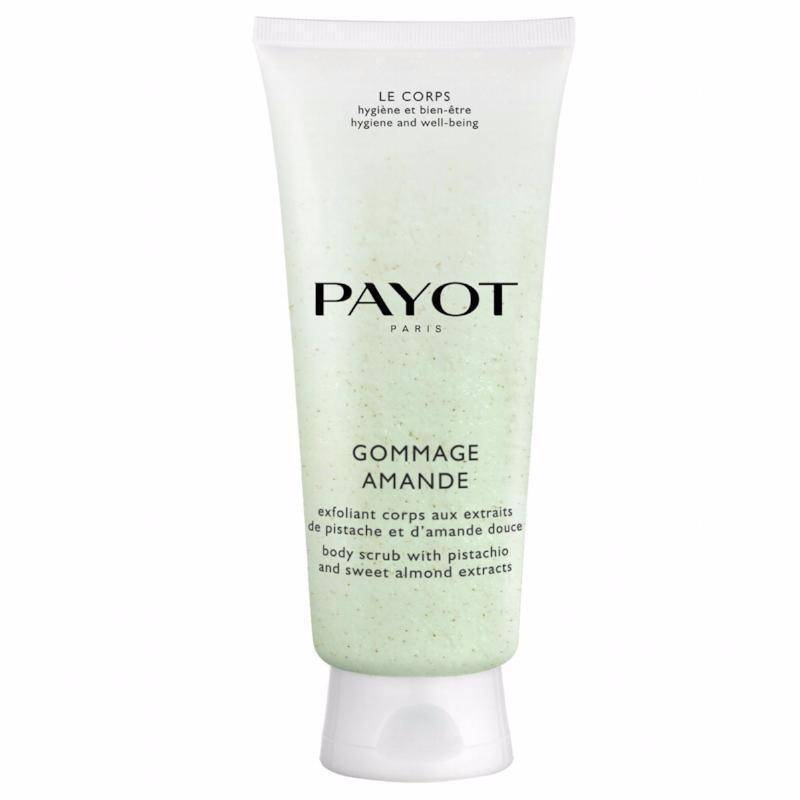 Exfoliating mitts are another fantastic way to slough off those dead skin cells prior to self-tan application. For a flawless even self-tan, massage clean skin with a dampened mitt, paying particular attention to areas where the skin is thicker.  We love the  Wotnot Body Exfoliating Mitt and JBronze The Perfect Tan Exfoliating Mitt.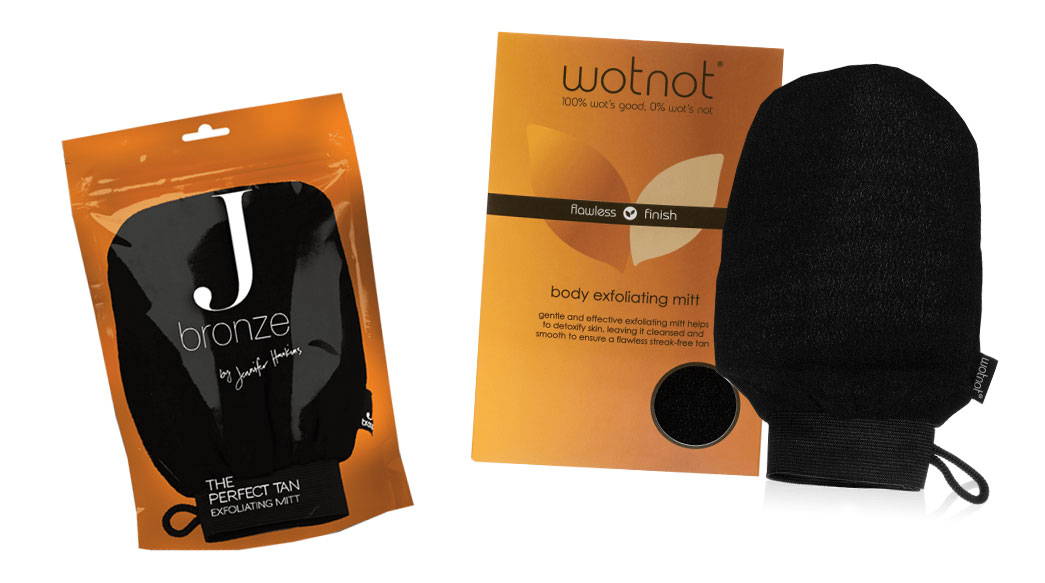 ---
Step 2: Self Tan
No matter the type of result you're after, there are numerous different products to choose from.  Whether your preference is for a lotion, mousse, spray or oil, the type of application you choose is really up to you and what you find easier to work with.  When it comes to picking your self-tan shade, it's always best to choose this according to your skin tone.  For fair skin go with a light to medium formula, and for medium to olive tones choose a darker formula.
These are a few of our favourites: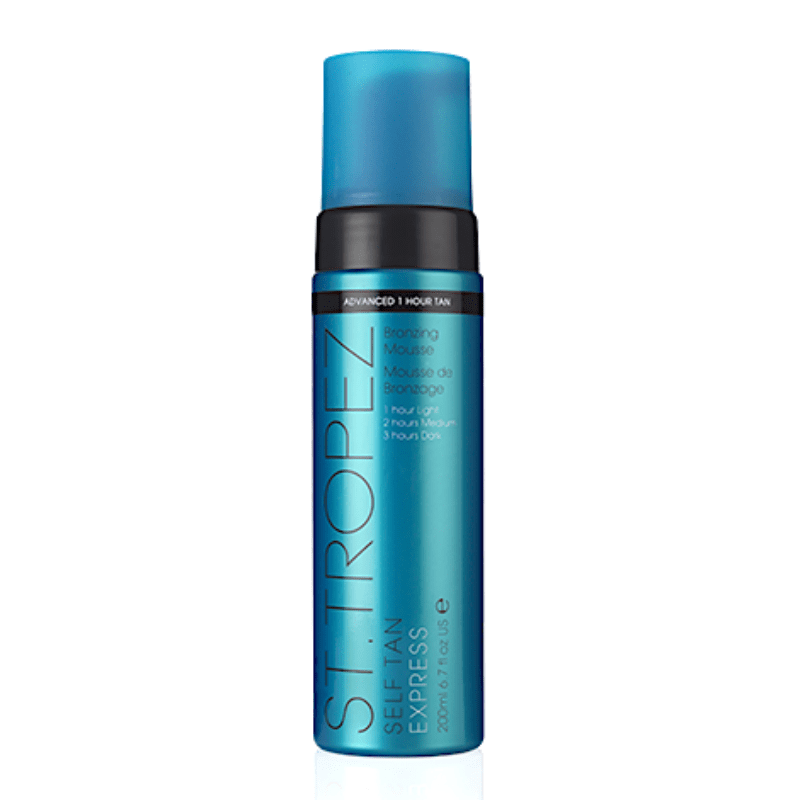 St Tropez Express Bronzing Mousse
A fast acting, quick drying tan that is easy to apply. This mousse can be left on for 1 hour or up to 3 hours for a more intense colour. Whether you're after a light sun kissed glow, a medium golden tan or a deep dark bronze, you can decide on the intensity you're after.
This award winning self-tanning lotion is ideal for both face and body.  Apply to clean dry skin, the same way you would use your regular moisturiser, wait a few minutes allowing to dry, then hop into bed waking up to perfectly tanned skin! Invisible Tan is made with certified organic and natural ingredients and is vegan and cruelty free.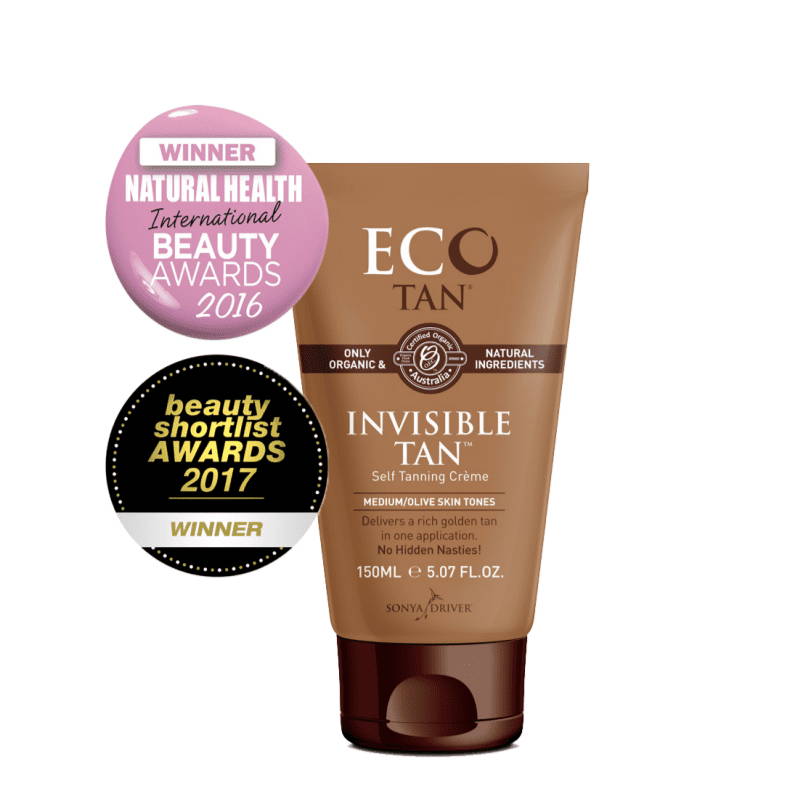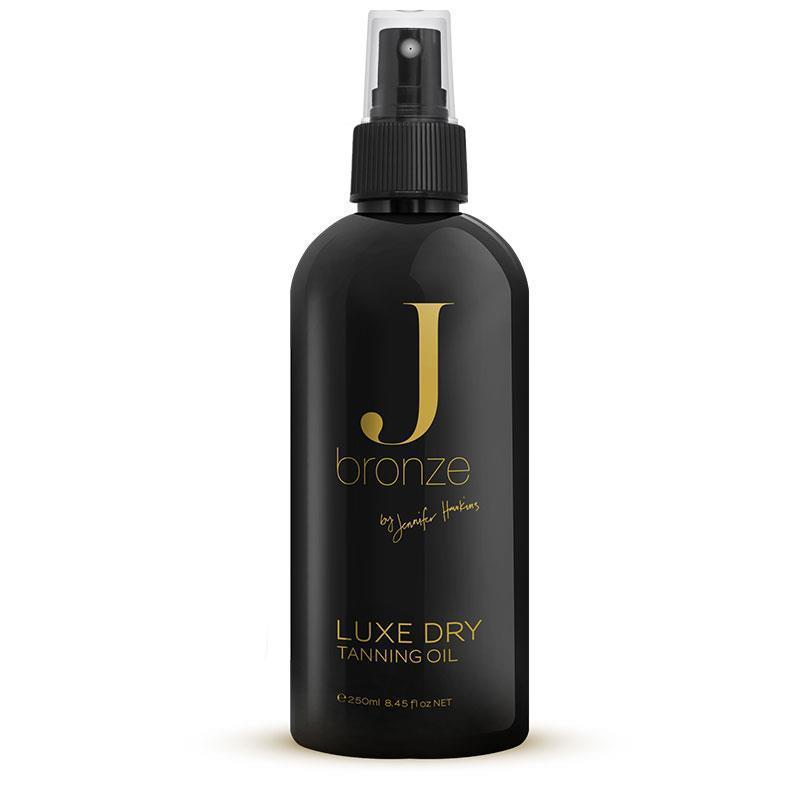 This non-greasy yet hydrating self-tan will give you the perfect sun kissed glow. Applied evenly to clean dry skin, it develops over 8 hours, but is touch dry soon after application. For best results allow to dry before dressing, and wait at least 4 hours before showering. For a deeper tan leave to develop overnight.
This elixir is a self-tanning mist infused with black rose extract, which can be layered to achieve your desired level of tan. Skin is left feeling moisturised and soft as well as a luminous long lasting natural glow. Ideal for all skin types.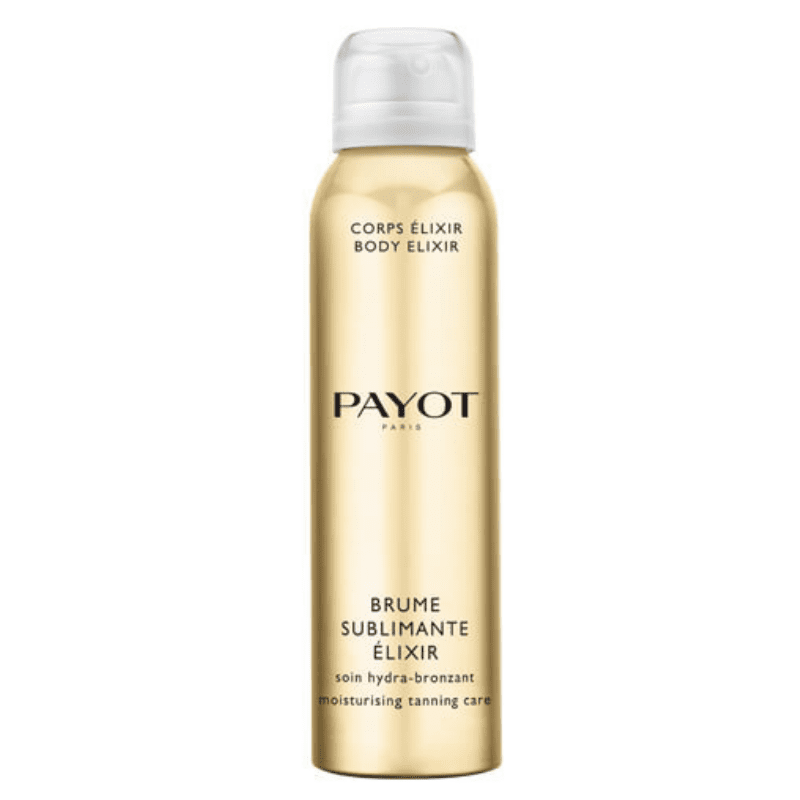 For best results, we always recommend applying your tan with a mitt. The mitt gives a streak finish and also prevents your hands from being stained by the tan solution. Give the following a go: Sunescape Luxe Self Tan Applicator Mitt or the Wotnot Tan Application Mitt.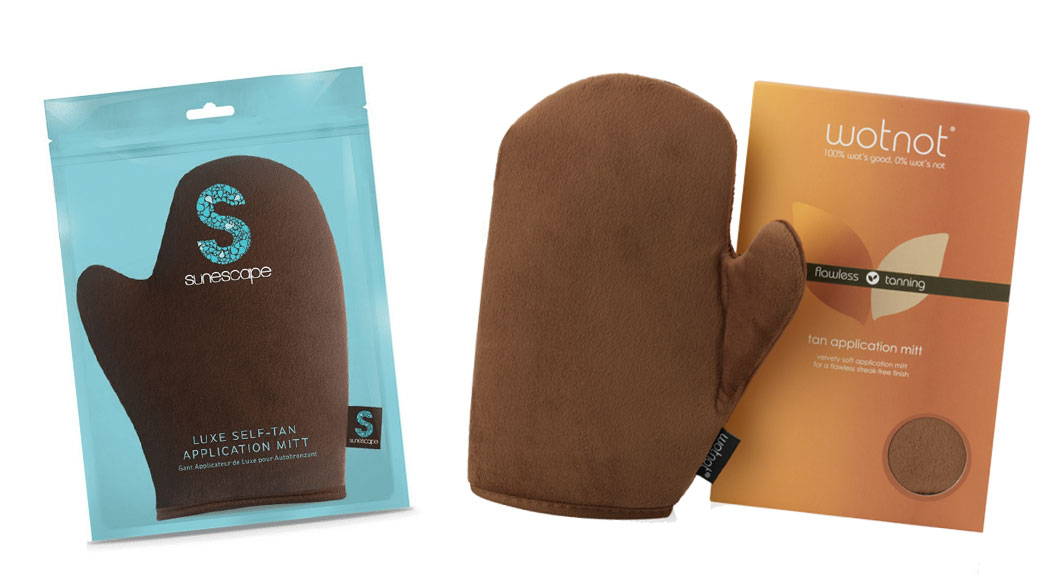 ---
Step 3: Use a tan extender
To extend and prolong the life of your tan, daily application of either of these tan extenders will keep your skin bronzed and glowing.
Sunescape Hydrating Gradual Tan Extender
This is a 3 in1 formula designed to act as a gradual self-tanner, tan extender and moisturiser all in one! Whether you want to build your tan or prolong the perfect tan all year round, this product will do just that.
Summer Tan Hydrating Tan Extender
This beautifully scented lotion with added bronzers will leave your skin feeling moisturised and hydrated. Smooth gently over the entire body morning and night for skin that feels soft, refreshed and a tan that is prolonged. Formulated with Aloe Vera and Jojoba, skin will be left feeling soft, smooth and refreshed.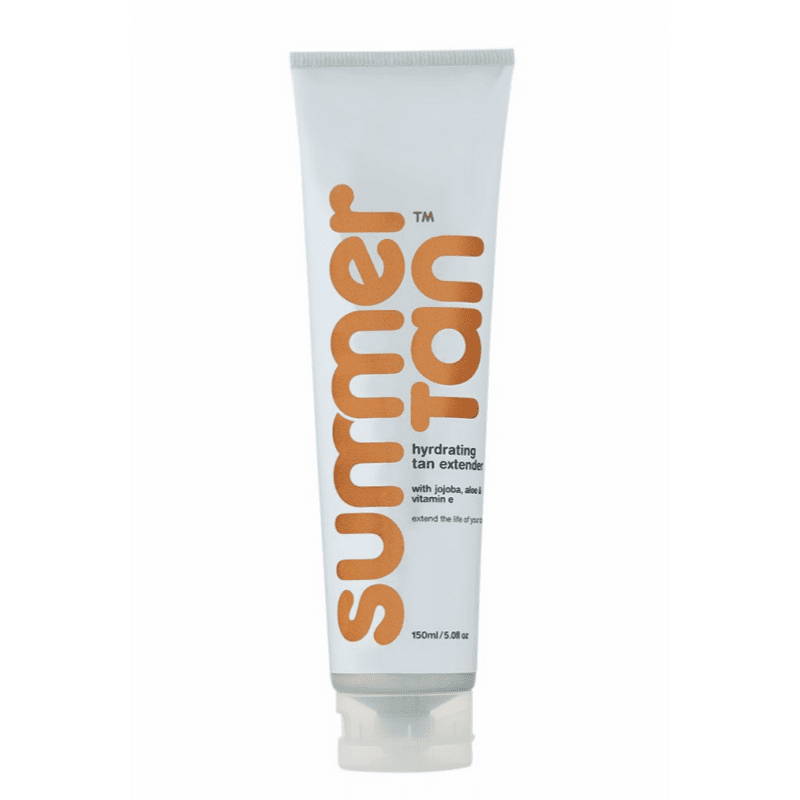 ---
Step 4: Moisturise
Moisturise, often. Make sure to keep your skin hydrated as dry skin flakes off, leaving behind a blotchy tan.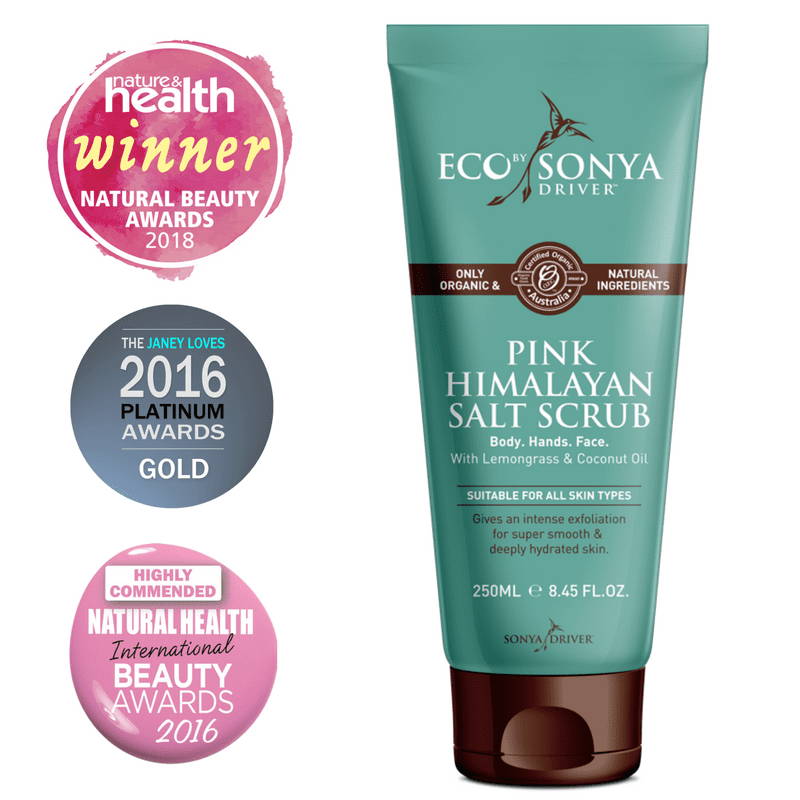 Eco By Sonya Pink Himalayan Salt Scrub
When it's time to remove the layers of newly formed dead skin cells and the last traces of tan, give your skin a good exfoliation again using a body scrub like Eco By Sonya Pink Himalayan Salt Scrub. This organic and natural salt scrub with lemongrass and nourishing coconut oil will not only scrub away dead skin cells, but will leave your skin feeling smooth and hydrated.
For a  quick and easy method try a tan removal mitt such as the Sunescape Tan Removal Mitt. Simply rinse the mitt with water to scrub away any left over tanning residue or dead skin cells. You'll be left with clean, silky smooth skin.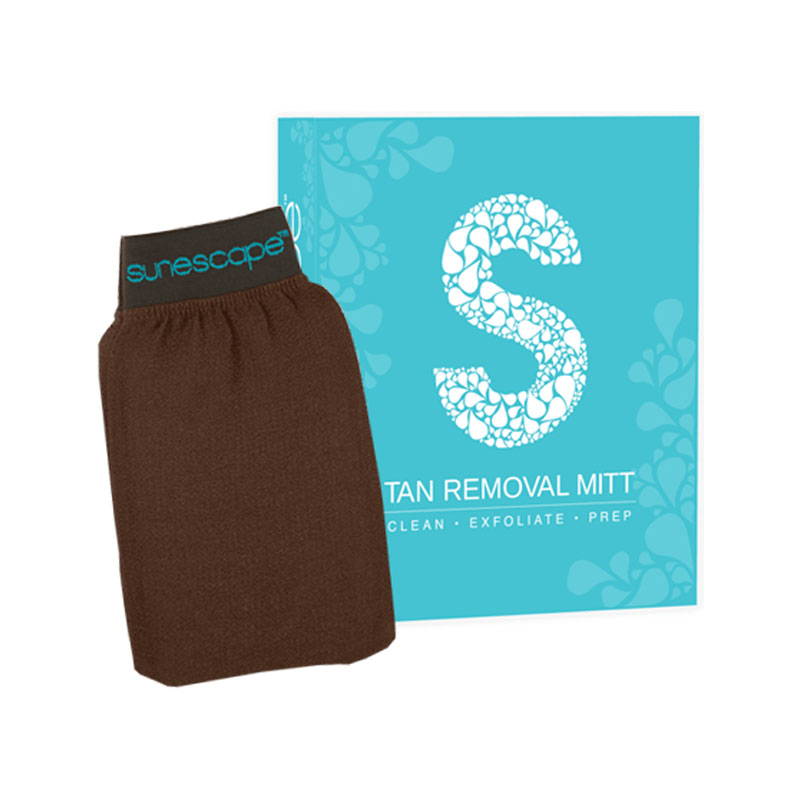 Follow this guide to achieving the perfect tan and you'll be beautifully bronzed for the summer months.
To view our full range of tanning products - Tanning.
---

For more information and guidance on best makeup for your skin, please feel free to email hello@absoluteskin.com.au or call us on 1300 334 683.