There is nothing more annoying than hitting your 20's and expecting beautiful clear skin and finding out that breakouts don't necessarily stop now that you're an adult. Coming to terms with adult acne is difficult especially as you get older and you're having to deal with ageing skin as well.
Knowing what causes acne can help you to keep your skin clear and reduce breakouts from occurring.
The top causes of adult acne:
1.Hormones
Adult women are 5x times more likely than men to suffer from acne due to fluctuating hormones such as before one's menstrual cycle, pregnancy and menopause.

2.Stress
Life is busy, there is constant pressure to do more, faster and this results in high stress levels. When you're stressed, the adrenal gland produces the stress hormone cortisol to help your body cope with the increased flight or fight mode. This leads to excess sebum (oil) being produced which is of course the main cause of adult pimples. Stress also damages collagen, causing wrinkles and cortisol lowers production of Hyaluronic Acid causing dehydration.
3. Lifestyle
Factors such as pollution, smoking, medication and using the wrong skin care products can all exacerbate the breakouts. Insufficient cleansing of the skin can result in breakouts too. As tempting as it is, picking and squeezing breakouts at home can spread the bacteria resulting in more breakouts.

4. Genetics
Acne tends to run in the family. Whilst there is no specific acne gene, some people have a hereditary tendency to overproduce oil and skin cells which in turn can lead to breakouts.
5. Diet
We've all heard that junk food allegedly causes spots however there has been no significant study results to prove that this is true however studies have suggested that certain foods may increase sebum production. If you know that you breakout when you eat certain foods, best to avoid them. It is well known that a good diet rich in fruit, vegetables, lean protein and healthy fats is essential for optimal health and skin functioning.
Recommended ranges to treat Adult Acne:
Dermalogica have long held the MediBac range which is being relaunched as Active Clearing with 2 new products joining the line up - Active Clearing AGE Bright Clearing Serum and Active Clearing Spot Fader. These 2 new products work to reduce breakouts and clear dark pigmented post pimple marks.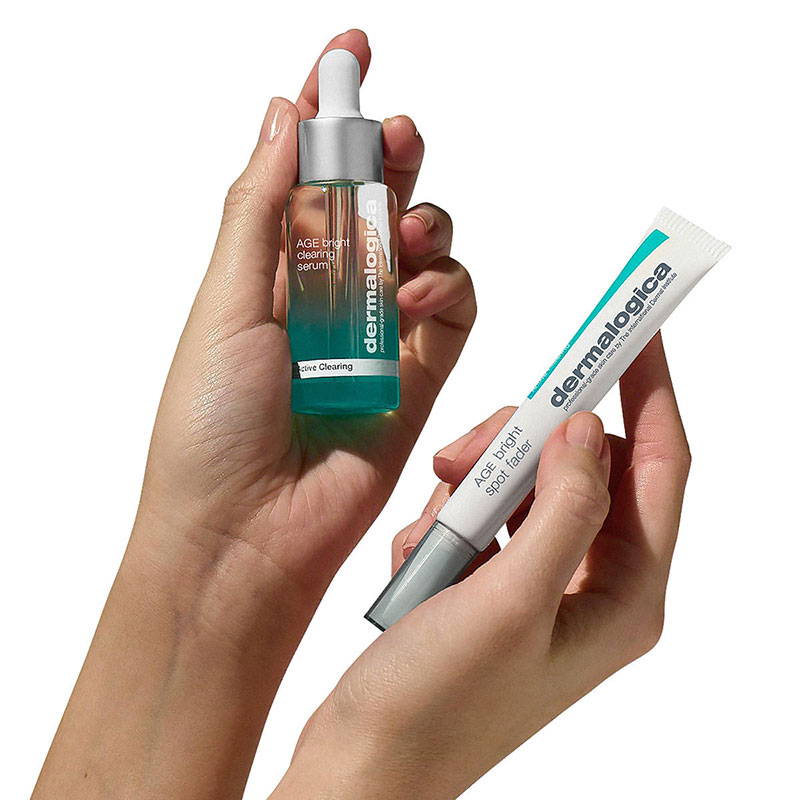 ---
Using a combination of salicylic acid and powerful natural and botanical actives, the 3 step Acne Treatment System targets excess oil, hyperpigmentation, breakouts and scarring. We love that this range is completely organic and vegan friendly.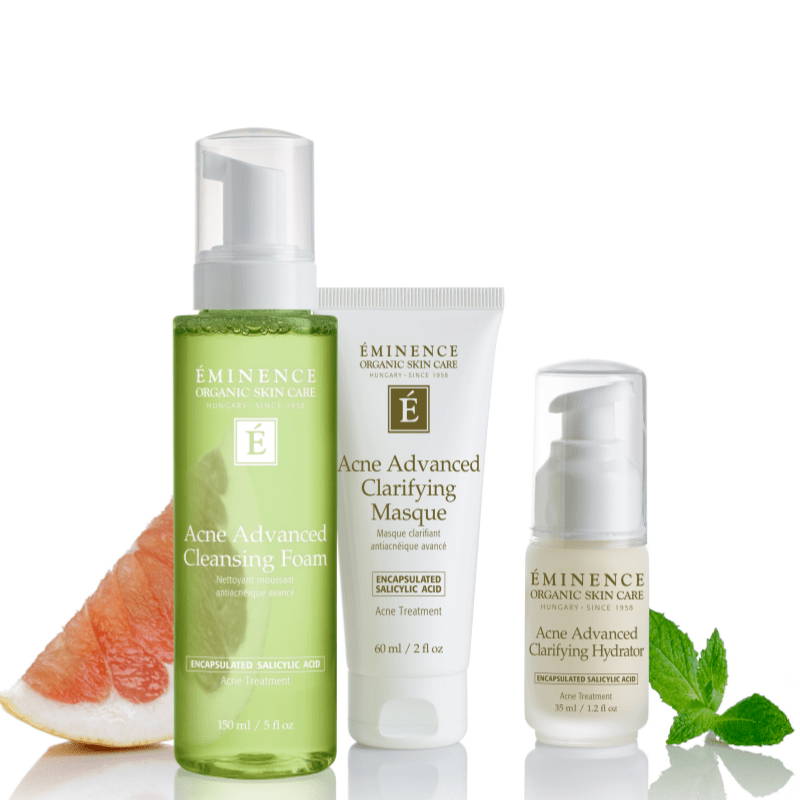 ---
The Alpha-H Clear Skin Collection offers exceptional results for many types of acne, the collection comprises a cleanser, skin tonic, hydrator and a spot treatment and is results driven with an affordable price tag.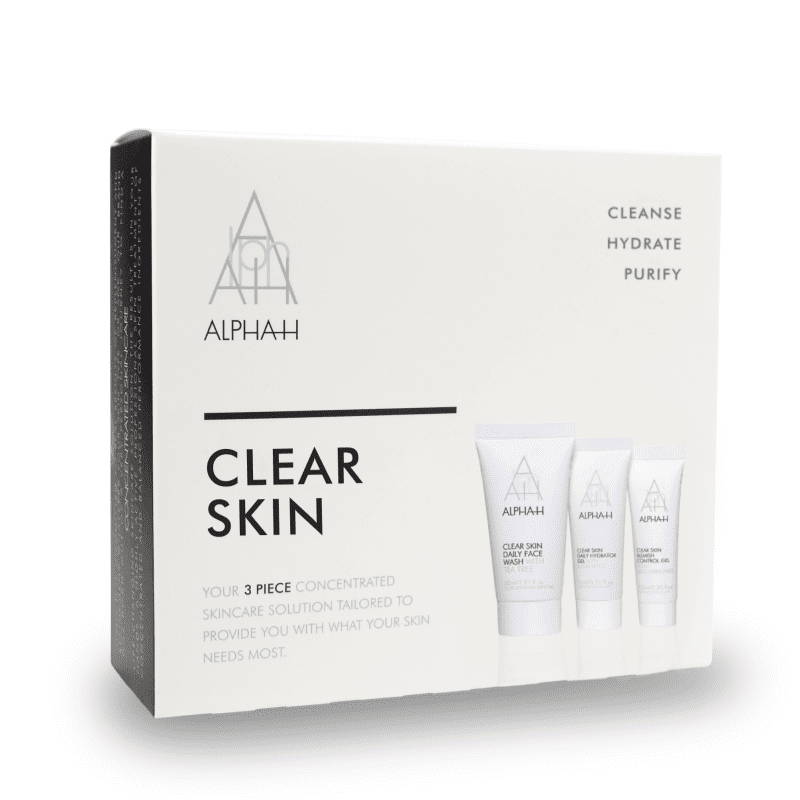 ---
This purifying and mattifying range helps to control excess oil, keep breakouts at bay and provide the perfect balance for skin harmony.
---
Medik8 have created a skincare system that targets the over production of oil, build up of dead skin cells and bacteria. Breakouts are reduced and irritated and inflamed skin is nurtured back to health.