Luxe to Less Moisturisers
As the cooler weather draws near and we prepare to hunker down for winter, for many of us, the thought of uncomfortable dry skin is on our minds.
We're exposed to heating, drier environmental air, less water intake and a sense of going into hibernation so we care less about our skin.
Now, as winter knocks on our door, it is a perfect time to reassess your skin care routine, especially your moisturiser. In summer we tend to opt for lighter textures but now we should be looking for something more hydrating and more nourishing to replace lost moisture and essential oils.  No matter how much or little you want to spend, there are moisturisers for every skin type and budget.
Moisturisers for dry skin
Eminence Arctic Berry Peptide Radiance Cream 60ml
The award winning Eminence Arctic Berry Peptide Radiance Cream is a powerful antioxidant daily moisturiser that helps to increase collagen and elasticity production and maintain hydration throughout the day.
Eminence exclusive Peptide Illuminating Complex is formulated to target collagen loss, dehydration and to firm and plump the skin. This powerful moisturiser includes a blend of arctic berries, lingonberry seeds and hibiscus extract that work in unison to fight free radicals and increase hydration for a brighter, smoother complexion that appears more luminous and calm. Ideal for normal to mature, dry, dehydrated and devitalised skin types.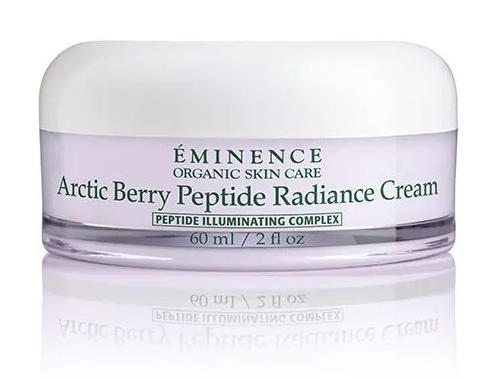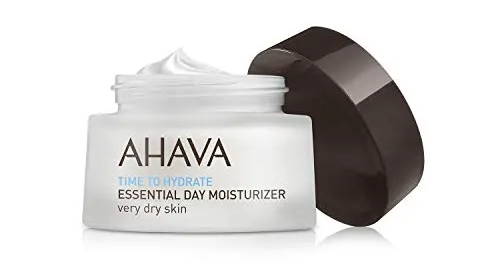 AHAVA Essential Day Moisturiser - Very Dry Skin 50ml
The AHAVA Essential Day Moisturiser for Dry Skin is extremely rich in Dead Sea Minerals needed to raise the skin's low moisture level. It is a rapidly absorbed cream, delivering the thirstiest skin with maximum hydration, leaving it velvety soft and radiant and providing it with all day comfort. Also contains antioxidants and essential nutrition to protect and smooth skin from dry climate and environmental damage. Can be used day or night.
Moisturisers for oily skin
Medik8 Refining Moisturiser 50ml
Medik8 Refining Moisturiser is a skin perfecting moisturiser that refines pores and resurfaces the skin leaving your complexion flawlessly matte yet perfectly hydrated. Infused with mandelic acid to clarify and retexture the skin whilst red clover helps to tighten pores and balance oil production for all day shine control.
Refining Moisturiser has a lightweight texture and can be used alone or under make-up to give the skin a smooth, radiant finish. Suitable for oily and blemish prone skin types.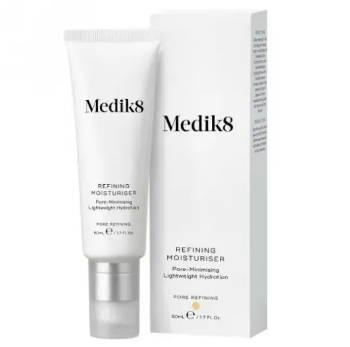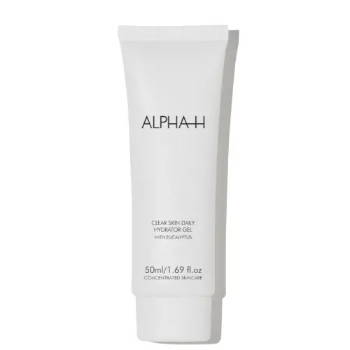 Alpha-H Clear Skin Daily Hydrator Gel 50ml
The Alpha-H Daily Hydrator Gel is a fresh lightweight gel that protects the skin from bacteria and infection. Designed to combat problematic skin conditions and refine pore size.
Moisturisers for sensitive skin
Relieve redness and discomfort with the PAYOT Creme No2 Nuage - an anti-redness soothing moisturiser that repairs and comforts even the most sensitive skin.
Creme No2 Nuage is a light textured cream that instantly targets the surface of your skin to calm, comfort and restore balance back to your epidermis. Formulated to help even the most sensitive skin types regain luminosity, the infusion of boswellia and jasmine flower extracts heal and repair your epidermis, whilst probiotics fight off harmful free radicals that cause premature ageing. Ideal for all skin types especially for sensitive.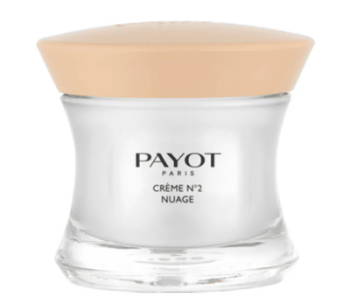 The Ordinary Natural Moisturizing Factors + HA 100ml
The Ordinary's Natural Moisturizing Factors + HA is a non-greasy cream moisturiser made up of compounds found naturally in the skin, offering immediate and long lasting hydration and protection from future moisture loss.
Natural Moisturising Factors + HA has been formulated with multiple amino acids, fatty acids, urea, ceramics and hyaluronic acid that are also naturally present in the skin to keep the outer layers protected and well hydrated, thus improving the skin's overall health and hydration level for a smoother and softer complexion.
Moisturisers for mature skin
PAYOT Roselift Collagene Jour - Lifting Cream 50ml
PAYOT Roselift Collagene Jour unique formula of collagen-boosting peptides and a patented active ingredient derived from Damask rose has been developed to lift and boost collagen to redensify the skin and slow down the appearance of wrinkles.
Enriched with Hyaluronic acid to plump and lift and oat extract to help tighten and lift, leaving the skin is toned and full of vitality.
Roselift Collagene Jour has a natural fragrance of rose, fruit and woody floral notes.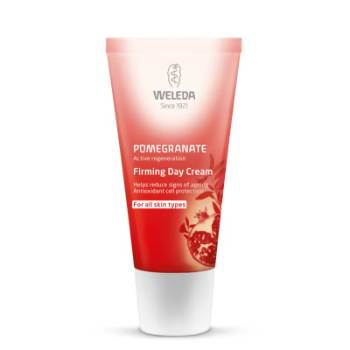 Weleda Pomegranate Firming Day Cream 30ml
Weleda Pomegranate Firming Day Cream helps to protect the skin from the elements, reduce the appearance of wrinkles and firm the skin with regenerating organic pomegranate oil.
The powerful formula improves elasticity and firmness to reveal a clearer, more even skin tone. Organic cold-pressed pomegranate seed oil is carefully blended with golden millet, argan and macadamia oils to create a light cream to nourish and regenerate the skin during the natural ageing process. Ideal for women in their 40's.
---